It may be holiday season but Strollers still run and race!
Last Saturday was the Gateshead trail race and three of our lovely vet ladies turned out. Lynewalked off with her customary FV60 prize – she can't possibly have room for all of her trophies! Well done Pocket Rocket!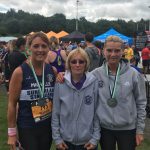 On Sunday, Gary Dunmore knocked 5 minutes off his previous time for a ten miler, running along our lovely coastline at Shields. Keep going, the training is paying off.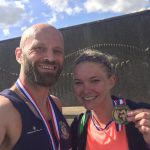 The best attended run was Darlington 10k, a fast and flat course. Chris Dwyer mixed up numbers, Louise was chuffed with 'her' time but a bit vexed that he didn't manage to get her a podium finish!
Hardmoors also hosted another run attended, the scenery makes the bonus miles and slightly tough terrain well worth it.