Ray Maynard is a force to be reckoned with on them there fells! Hot on the heels on his Joss Naylor achievement, he is now also the V60 North East Fell Running Champ! He ran Brough Law, Chapel Fell Top, Sedbergh Hills and Saltergate Gallows, all mighty tough races. Well done Ray!
David Langrish is also rocking it for the V60s, bagging 1st place in the Meon Valley off road half. Another tough run with 1500ft ascent. Well done too!
Tony Deighton kept the off road theme by racing the Hamsterley 10 miler. First Stroller Tone – gotta be in it to win it!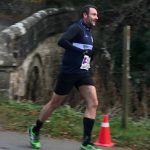 From the fells to Florida, Kate made sure we had another overseas run notched up to a Stroller. With Mickey and Minnie stopping her for photos, she ran 22.4miles over three races.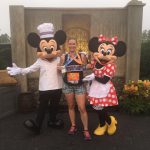 Back to the roads, three of our fast lads smashed the Dash, all of them tuckingPBs under their belts. Keep it up boys, you're all doing brilliantly.