This year's UU 35 was a resounding success. The original idea was the brainchild of Mel and Jon Davies. After much roaming of the local paths and trails, an urban route was created and the club has built on its success with each passing year. The original route has changed and slightly grown – this year was definitely value for money as the route was roughly 37 miles. Next year will most probably see a completely new urban ultra run, keeping things fresh and challenging.
First to finish was Steve Rankin in an amazing 5:23. Second home, and first Stroller, was Colin Armour in 6:20. The first two ladies ran a closer race and saw Katrina Robson finishing in 6:54 with Debbie Defty just 3 minutes behind her. There were 32 finishers in the full race.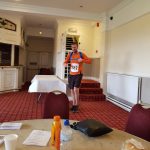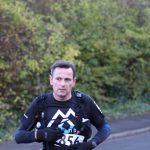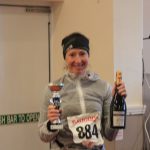 The relay also had a great turnout with 13 teams finishing. Ritchie Gerry and Michael Dixon were first fellas in 5:33 while Moyra Magowan and Jill Cadwgan won the ladies relay. All Strollers too – well done guys.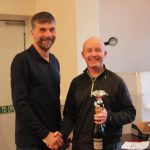 Runners were well supported. There were 5 checkpoints along the way providing drinks, food, entertainment and massive support. It's a long, cold day, especially for the later checkpoint folk, so massive thanks to those who stepped up.