Saturday saw the hugely popular Urban Ultra reinvent itself with a new route. Once again, the weather was reasonably kind and Saturday morning saw the full course runners and first leg relay set off from Ashbrooke. Fully kitted out, runners of all abilities took to the roads and trails of Sunderland. They were superbly looked after at 5 cheery and well catered check points; marshals differentiate to the highest level – some get a touch of friendly man up pills while others are given much needed gentle encouragement to get them on their way.
Ritchie Gerry was the overall winner of the full course, a hot favourite too, continuing his current excellent streak. Andrew Forbes and Michael Dixon were the winners of the relay, both running strong legs.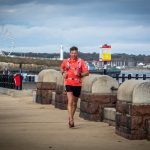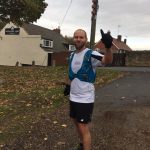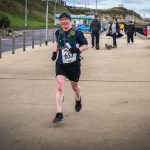 Anthony Wilton deserves a special mention too. Anth decided to complete his sponsored running streak, adding .1m on daily from his 3 miles on 1st January, by doing the UU. He decided against sweeping the distance and just cracked on to return to the club well up the field. Mind, the daftie was still out for a 'recovery' trot on Sunday! Well done fella, now rest and recover.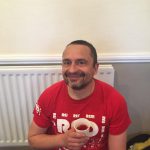 The day ended wonderfully well with Kevin Doherty and his guitar providing the music for the evening. Lovely music, friends, a healthy type of knackered and a tipple – the perfect end to a brilliant day.