So the summer holidays have reached an end – regular race news should return.
Over the past couple of weeks we have, as always, seen some great Stroller running. Trail Outlaws hosted the popular Branches and Bays which saw Wendy Chapman claim another 1st female title. Bill Kirk is, like a fine wine, getter better with age and raced to age category first. Well done you two!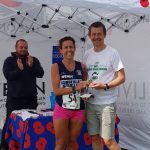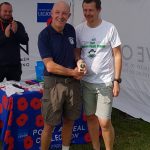 In another (road) Andy Duke achieved a sub 38 10k, finishing 2nd V40 and Ritchie Gerrywas, in his own words, 3rd auld git!
On Sunday, 61(!!) Strollers rocked down to Boro for the Tees Pride 10k. We had a great cross section running. Andrew Forbes was first a Stroller in 36:26 with Lyne the first Strollete.