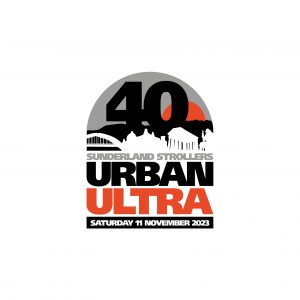 SUNDERLAND STROLLERS URBAN ULTRA 2023
8am – 11th November 2023
To celebrate the 40th anniversary of Sunderland Strollers, this year's route will be a 40 mile loop taking in some on the iconic landmarks of Sunderland and its immediate surroundings.
This can be completed as a 40 mile individual entry, or a 2-person relay of 20 miles each. The run will be supported by 5 checkpoints offering food, drink, good humour and encouragement.
The route mixes the ruggedness of the urban landscape with many hidden paths and trails within reach of the city taking in the industrial heritage of the area.
Five checkpoints on the route providing drinks and snacks (hot food and drinks at halfway point)
Event T-shirt and medal
Fastest finishers trophies for each gender category
Online route book describing the route in full detail
Online maps of the route
GPX file of the full route and each of the 6 sections
Transport for relay runners to and from the halfway point and recovery for retiring runners
Presentation event with hot food and a bar
We will cater for any runners with special dietary requirements with personal dropbags at the checkpoints
We will also be running optional reccies of the course prior to the event. These are a fun, social outing to familiarise yourself with the course.
In the coming months, we will be providing further details for competitors on this page and on an associated Facebook page here where you can chat about the event and ask questions.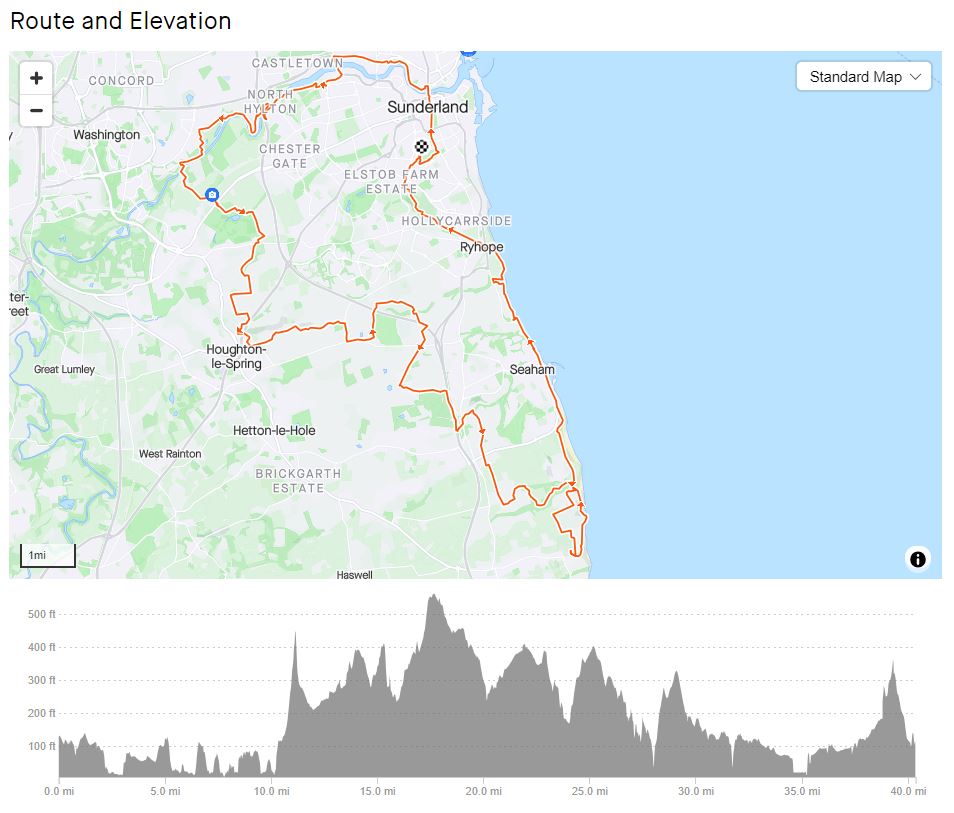 What you can expect on the day;
Links are below for each section – click the link to see the route on the Garmin website where the GPX file can be downloaded (you don't need a Garmin to use the website or the GPX files).

Please look out for communications on Facebook/email as the route may change slightly when course inspections are done.
| Section | Start | Finish | GPX File | Mileage | Cutoff time |
| --- | --- | --- | --- | --- | --- |
| Leg 1 | Ashbrooke | South Hylton | Leg1 | 6.5 | 09:45am |
| Leg 2 | South Hylton | New Herrington | Leg2 | 6.5 | 12:15pm |
| Leg 3 | New Herrington | Burdon | Leg3 | 6.5 | 02:15pm |
| Leg 4 | Burdon | Hawthorn | Leg4 | 6.0 | 04:00pm |
| Leg 5 | Hawthorn | Seaham | Leg5 | 8.8 | 06:30pm |
| Leg 6 | Seaham | Ashbrooke | Leg6 | 5.1 | 08:30pm |
| Full route | Ashbrooke | Ashbrooke | Full | 39.0 | 08:30pm |
| Relay Part 1 | Ashbrooke | Burdon | Relay1 | 19.5 | 02:15pm |
| Relay Part 2 | Burdon | Ashbrooke | Relay2 | 19.5 | 08:30pm |
Route Notes for Urban Ultra 2023